How "Permanent" storage is structured.
LivingStory is structured to withstand the test of time. Regardless of membership sales, the Trust Company maintains the cloud storage directly. Our software can be transferred securely to any storage provider with a click of a button if issues arise. This level of separation between providers is crucial to our longevity.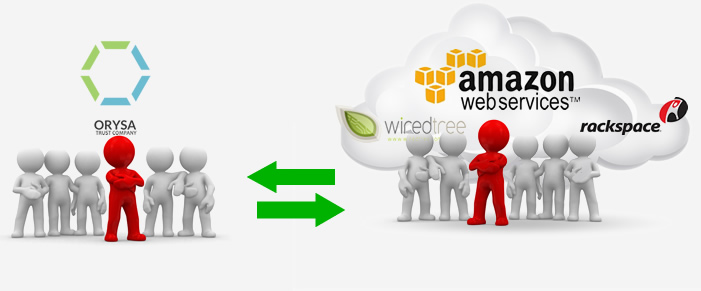 Who is Orysa Trust Company?
Orysa Trust Company acts as a Trustee for LivingStory. All deposits are transferred to Orysa Trust holdings. These holdings are put in time-tested investment strategies. The company has complete control over the site and our data partners. Within a few hours, LivingStory.com can be moved to alternative providers in the event something happens. The software platform of LivingStory can be transferred to any server or location in the world.
Why can't I just throw all my photos on a memory disk or hard drive?
You can. However, your information will likely be gone in 10 years due to DataRot or Bit Rot. Read more about it on Wikipedia.
Another thing people seldom think about is the availability of the content. If you have a hard-drive laying around, those pictures aren't being viewed or shared. Will someone throw out that old hard drive by accident?
Have a few minutes?
This originally aired on CBS Sunday Morning. It illustrates the failabiltiy of data and the lack of longevity.
"There's a consensus that as the ability to store more and more data [increases], the data itself has become less and less reliable."
~Don Mennerich Archivist @New York Public Library.
What about Free Services?